MIHome from Arch MI
Products, Solutions and Resources to Support Affordable Homeownership
Choose Expanded Low-Down-Payment Options: 3% or Even Less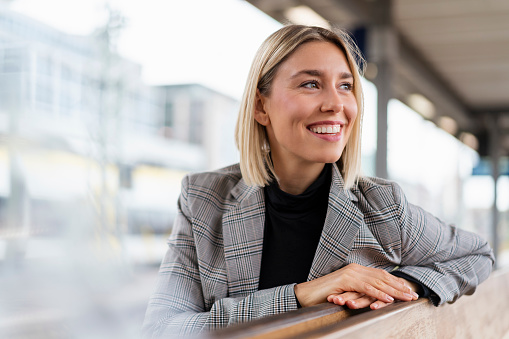 Millennials are entering their prime homebuying years, and rapidly rising rents make homeownership even more attractive. For this generation, the only problem is coming up with the down payment — and it's usually lower than they think.
This is a great opportunity for credit unions. You can market affordable mortgages with extremely low down payments to these members and prospects by structuring their loans with mortgage insurance — especially the flexible options available with MIHome from Arch MI.
Your Member's Current Savings May Be Enough
According to the National Association of Realtors®, 64% of survey participants either didn't know how much of a down payment is needed or said lenders require 16% or more.
In reality, first-time homebuyers put down an average 7%. MIHome from Arch MI and Arch Mortgage Guaranty Company (AMGC) allows down payments as low as 3%, 1%, even 0% for eligible members.
MIHome from Arch MI: Everything You Need to Originate and Close This Purchase Business
Get the MI products, solutions and resources that support affordable homeownership for Millennials who want to buy now:
*Available for members with Arch MI-insured loans.
Tell Millennial renters "We Have Your Number."
MIHome Toolkit
In addition to exclusive resources for loan originators, MIHome from Arch MI offers co-branded flyers and electronic media designed for you to share with Realtors and aspiring homebuyers:
For Loan Originators
Share with Realtors
Share with Members
*Available for members with Arch MI-insured loans.
Social Media Messaging
Reach Out to Renters and Realtors with Our Customizable Social Media Messaging
Want an easy way to tell your target audience that the actual down payment is a lot less than 20% of the purchase price? Use our social media templates to broadcast the message — and highlight how MIHome from Arch MI makes it possible for loans with low down payments to be approved.
Hurdles to Homebuying
Investing in a Home: Savings and Building Wealth
Homeownership stands out as one of the best tools for building wealth. The Federal Reserve's 2020 Survey of Consumer Finances found the median net worth of homeowners is $255,000 — far more than the $6,300 median net worth of renters. While other investments can contribute to a person's net worth, a home is the largest asset most people own.
Help your members understand all the benefits of purchasing a home and the mortgage process using our Roadmap to Homeownership presentation. We make it easy to co-brand the presentation with your logos for individual or group meetings in person or via Zoom.
WHAT'S KEEPING CONSUMERS FROM BUYING?*

Down Payment
54%
High Prices
36%
Qualifying for a Mortgage
22%
* Survey of non-owners who want to buy a home conducted in August 2021. Source: LendingTree
CONSUMER DOWN PAYMENT EXPECTATIONS**

Percentage
5% or Less
6-10%
11-15%
16% or More/Not Sure
Survey Respondents
11%
21%
4%
64%
** Telephone survey of more than 2,700 consumers in 2020 for NAR report. Source: National Association of Realtors
SOARING RENTS
Nationally, the average two-bedroom apartment's rent is $2,065 per month — up 25% in 12 months.
Source: Rent.com May 2022 Rent Report