MIHome from Arch MI
Help Borrowers Conquer a Major Homebuying Obstacle with Our Products, Solutions and Resources
In a 2022 LendingTree survey, 81% of respondents who've never owned a home said they are "stressing about saving for a down payment."1 Adding to their anxiety, 41% of non-homeowners believe lenders require down payments of 20% or more — far above the 7% actual average down payment for first-time homebuyers.
Surprise homebuyers with down payments they can afford for mortgage loans structured with mortgage insurance (MI) and the flexible options available with MIHome from Arch MI.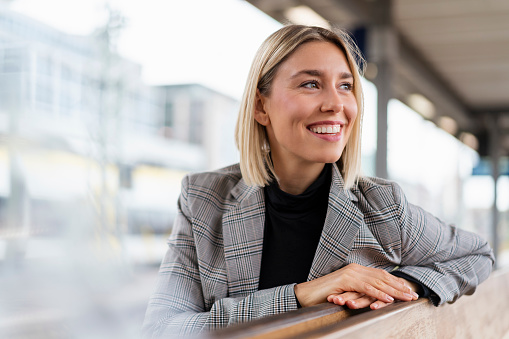 Your Borrower's Current Savings May Be Enough
MIHome from Arch MI's comprehensive set of products and solutions provides down payment options of as low as 3% of the purchase price. And with coverage from Arch Mortgage Guaranty Company (AMGC), homeownership is possible with even lower down payments.
Solve a Top Concern of First-Time Homebuyers with MIHome from Arch MI
Get the MI products, solutions and resources that support affordable homeownership for Millennials who want to buy now:
*Available for borrowers with Arch MI-insured loans.
---
Hurdles to Homebuying
LendingTree's 2022 consumer survey highlights three illuminating facts about prospective homebuyers:
Saving for a down payment is a significant stressor for first-time homebuyers.
More than four out of 10 respondents believe lenders require 20% down payments.
More than a fifth of respondents believe "down payments are their only barrier to homeownership."
How Those Who've Never Owned a Home Feel About Down Payments
Building Wealth Through Homeownership
Homeownership stands out as one of the best tools for building wealth. The Federal Reserve's most recent Survey of Consumer Finances found the median net worth of homeowners is $255,000 — far more than the $6,300 median net worth of renters.
Help borrowers understand all the benefits of purchasing a home using our Roadmap to Homeownership presentation. We make it easy to co-brand the presentation with your logos for individual or group meetings in person or via Zoom.
Qualify Millennials
THE BIGGEST HOMEBUYER SEGMENT
Increasing numbers of Millennials (ages 24–42) in their 30s and above are forming families and succeeding in their careers. This age group has far outpaced others as the largest set of homebuyers:
In 2022, 43% of home purchasers were Millennials, according to the National Association of Realtors® — up sharply from 37% in 2021.
27% of young Millennial homebuyers (ages 23–31) say saving for a down payment is the most difficult step in the homebuying process.
53% of recent homebuyers said saving for a down payment took three or more years.
88% of young Millennials consider purchasing a home a good financial investment.
Social Media Messaging
Reach Out to Renters and Realtors with Our Customizable Social Media Messaging
Want an easy way to tell your target audience that the actual down payment is a lot less than 20% of the purchase price? Use our social media templates to broadcast the message — and highlight how MIHome from Arch MI makes it possible for loans with low down payments to be approved.
MIHome Toolkit
In addition to exclusive resources for loan originators, MIHome from Arch MI offers co-branded flyers and electronic media designed for you to share with Realtors and aspiring homebuyers:
For Loan Originators
Share with Realtors
Share with Borrowers
*Available for borrowers with Arch MI-insured loans.
1 LendingTree survey, July 2022. 41% of Americans Who've Never Owned a Home Believe 20% Down Payments Are Required — And It Could Be Holding Them Back From Homeownership