Housing and Mortgage Market Review (HaMMR)
Stay current with economic and mortgage market trends.
HaMMR Digest
Catch up on each week's housing headlines and find out what the data really says, so you can make the right decisions for your business. HaMMR author Parker Ross and Director of Real Estate Economics Leonidas Mourelatos provide in-depth analysis in the HaMMRSM Digest posted on our Insights platform.
5/22/23 – Sea Legs
Can the housing market survive another surge in rates?
View Digest
Housing Update Webinar
Get expert analysis of the current housing market. In our complimentary Housing Update webinars, HaMMR author and Arch's Chief Economist Parker Ross shares his thoughts on the current factors affecting housing and where the industry is headed in the coming year.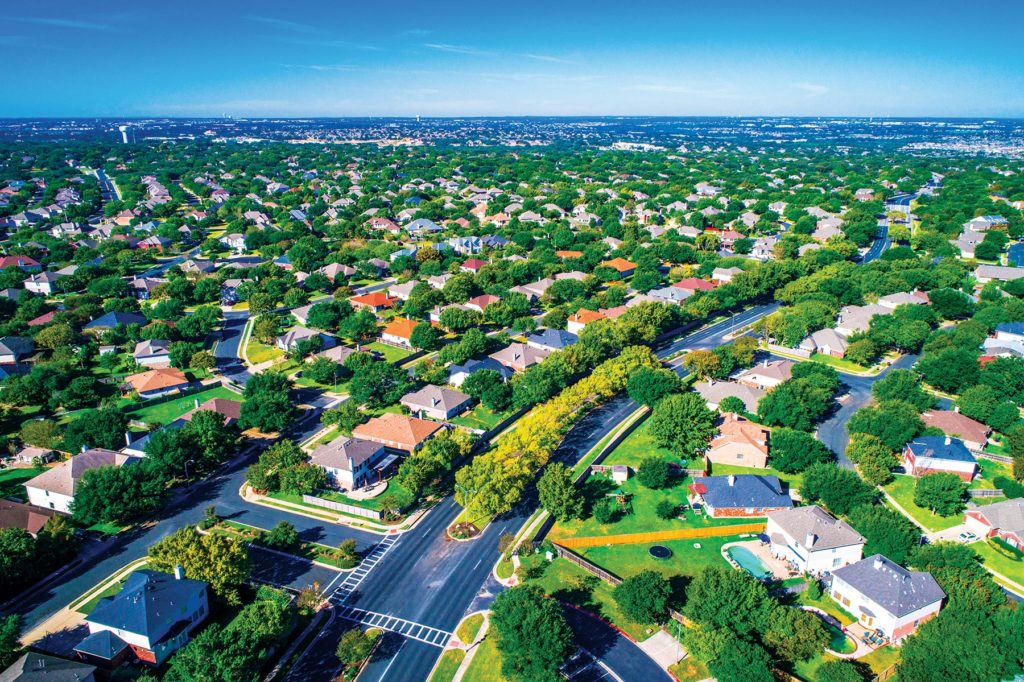 HaMMR
Published quarterly, Arch MI's Housing and Mortgage Market Review® (HaMMR) analyzed key economic factors and forecasted long-term industry trends. In 2022, it transitioned to HaMMR Digest, a weekly roundup of time-sensitive data that offers an up-to-date snapshot of the housing market.
Past Issues
Weekly HaMMR Digests
05/01/2023 — HaMMR Digest

Banking Squall Redux?

Will First Republic derail the Fed from hiking one more time?

04/24/2023 — HaMMR Digest

Perfect Storm

Who is poised to successfully navigate through the housing market's perfect storm?

04/17/2023 — HaMMR Digest

Calm or Choppy Waters Ahead?

Smooth sailing ahead with inflation coming down and the Fed's hiking cycle nearing an end?

04/10/2023 — HaMMR Digest

Time to Trim the Sails

How can jobless claims and home prices be rising at the same time?

04/04/2023 — HaMMR Digest

The Squall Passes

Will the Fed continue to hike now that the banking squall has passed?

03/28/2023 — HaMMR Digest

A Ballast in the Storm

Has the Fed reached the end of the road for this hiking cycle?

03/21/2023 — HaMMR Digest

Fast and Furious

Can the Fed tango with inflation while a banking crisis simmers?

03/13/2023 — HaMMR Digest

Panic Flips the Script

Will the Fed give up its inflation fight and focus on financial stability risk?

03/06/2023 — HaMMR Digest

Eye of the Storm

Can the housing market and broader economy take one final blow from renewed rate volatility?

02/28/2023 — HaMMR Digest

The Heat Is On

Strong consumer spending is driving up interest rates — decreasing overall housing demand — while new home sales increased.

02/21/2023 — HaMMR Digest

Curb Your Enthusiasm

Positive economic data indicates "stickier" inflation — pushing interest rates higher as recent housing gains stall.

01/30/2023 — HaMMR Digest

Mind the Details

4Q GDP growth shielding weakness as higher interest rates hamper manufacturing, consumer spending and, soon, labor.

01/23/2023 — HaMMR Digest

Hope Springs Eternal

The direction of the overall economy remains uncertain, but tentative signs indicate housing may be nearing stabilization.

01/09/2023 — HaMMR Digest

What Lies Ahead?

Economic activity and labor demand softened at year's end, signaling more modest mortgage rate hikes in the months ahead.
12/12/2022 — HaMMR Digest

Looking Forward

All eyes are on the Fed meeting this week, which is expected to deliver a new hike even as mortgage rates trend lower.

12/05/2022 — HaMMR Digest

Holiday Cheers and Jeers

The job market remains strong and the housing market recalibrates to rates that are likely to stay higher for longer.

11/21/2022 — HaMMR Digest

The Good, the Bad and the Ugly

Even as disinflationary pressures build and household balance sheets remain strong, housing sales continue to drop.

11/14/2022 — HaMMR Digest

False Dawn?

As core inflation slows significantly, the Fed is expected to end its hiking cycle with rates around 5%.

11/07/2022 — HaMMR Digest

The Talons Come Out

Fed raises rates by 75 bps, the labor market remains tight and housing continues to slow.

10/31/2022 — HaMMR Digest

Trick or Treat?

Despite some cooling of wage and inflation data, this week sees another rate hike as the housing market correction continues.

10/24/2022 — HaMMR Digest

A Chill in the Air

Existing home sales cool as affordability deteriorates, inventory swells and the Fed contends with a strong labor market.

10/17/2022 — HaMMR Digest

Missing the Mark

Significant rate hikes are increasingly likely over the next two months as forecasters continue underestimating inflation. Weaker jobs data could relieve pricing pressures.

10/10/2022 — HaMMR Digest

It's a Start

Job data cools but the Fed stands firm as labor remains tight and the data reflects a modest economic expansion.

09/26/2022 — HaMMR Digest

Message Received

The Fed takes a hawkish stance as the latest data supports more softening of the housing market.

09/12/2022 — HaMMR Digest

Green Lights

Job growth slower but still strong, as mortgage rates surge to multi-decade high.

08/29/2022 — HaMMR Digest

Pain on the Road to Stability

While key economic data improves, more rate hikes are on the way – and likely to last longer than expected.

08/22/2022 — HaMMR Digest

Housing Recession?

Home sales, construction and builder sentiment drop, but a healthier equilibrium is on the way.

08/15/2022 — HaMMR Digest

Don't Get Your Hopes Up

Headline CPI declines, but overall inflation remains high despite cooling energy and core goods costs.

08/01/2022 — HaMMR Digest

Technical Foul

Another 75bps rate hike, the second straight decline in real GDP and home prices continue to decelerate.
Quarterly HaMMR Reports
About the HaMMR Digest
Arch Global Chief Economist (and author of the quarterly HaMMR report) Parker Ross and Director of Real Estate Economics Leonidas Mourelatos cover the week's headlines in the U.S. and abroad, break down the data and assess the impact on the housing market and the larger economy.
Each HaMMR Digest release provides detailed, current information that you can use, share and build on in your business. Follow us on LinkedIn and Twitter to receive notification of each new release.
---
About Parker Ross
As Chief Economist, Parker is responsible for overall economic surveillance and forecasting for the Global Mortgage group. In addition to the HaMMR Digest, he is the author of The Housing and Mortgage Market Review (HaMMR), which presents a detailed quarterly analysis of housing and the economy, and its associated housing market webinars.
---
---
About Leonidas Mourelatos
Leonidas joined Arch MI in 2022 from AIG where he worked for five years, most recently as Credit Risk Officer for Commercial Real Estate and previously as a Lead Risk Analyst covering sovereign and credit risk. Before AIG, he covered U.S. Country Risk at a national and sub-national level for market analytic firm BMI Research.
---